Retornamos a nuestra historia del Rock que dejamos en la vorágine que causo Nevermind y la explosion del Grunge y el Rock Alternativo. La verdad no estoy de humor para escribir esto (Boca perdio en Barcelona con el Espanyol 3 a 1 y fue alevosamente bombeado por un arbitro español, y encima no era ni gallego ni vasco, asi que cero imparcialidad) y he revivido en 25 minutos mi intenso odio y desprecio por gran parte del mundo que habia apagado por casi un mes con esto de la copa america y mi odio no va a calmar hablando de Blur, Oasis, Suede, The Verve y demas imitadores de The Who, The Beatles y The Kinks. Es como que a Blackmore le pongas un mp3 de Gillan o que Jeff Beck vea a Page tocando un tema suyo, si darle credito, lo que enojaria a todo el mundo, incluso a mi pero solo seria para conocer a Jimmy. En fin, como todos saben, Nirvana estallo en 1992 cuando desbancaron a Jacko de la punta del Billboard. Bueno la verdad Cobain era un pelotudo depresivo y mediocre musico y que cualquier persona depresiva que sepa los acordes en la guitarra podria lograr lo mismo. Por suerte (Y no tanta) Cobain se suicido en 1994
luego de escuchar a Morrisey
y el Grunge se termino. Asi cayeron todos los demas, aunque, (excepto algunos que palmaron ya en el nuevo milenio) se mantuvieron activos y sin exito masivo que tuvieron en esa 1º mitad de los 90's.
El BritPop, en resumen, vendria ser un revival de las bandas de la Invasion Inglesa. Incluso Liam canta igual que Lennon. Ademas de referencias obvias en lo musical, tienen la misma actitud nacionalista que los de los 60's, con actitudes de usar la bandera en sus ropas y odiar a USA.
Sin dudas la banda mas representativa de este genero es Oasis, la unica banda que me gusta de estos tipitos, No me encantan pero para pasar un rato esta bueno. Sin dudas sus 2 primeros discos "Definitely Maybe" y "(What's The Story) Morning Glory" son de lo mejor que salio en los ultimos 20 años en el rock mundial. Y ademas son amigos de Carlitos Tevez,ya solo con eso me caen re bien. Ademas de que Noel Gallagher es el mejor compositor de los 90's. Que la soben Cobain y Yorke.
Champagne Supernova
Wonderwall
Roll With It
La antitesis de Oasis es la banda Blur que fueron los pioneros del genero con albums como "Parklife" y "Modern Life Is A Rubbish"
Parklife
Country House
El otro pionero aqui y uno de los mas populares por auellos años son Suede. Los hombre de Brett Anderson representa la parte mas Glam del Rock y claros seguidores de Bowie y Mick Ronson, ademas de que tienen la 1º cancion de este genero.
The Drowners
Animal Nitrate
Otro grupo con bastante exito por ese entonces fue Pulp, la mas vieja de todas, ya que se fundo en 1978 pero se hizo famosa 17 años despues con "Different Class" y con el disco "This Is Hardcore"
This Is Hardcore
Commons People
Y como dejar afuera a The Verve y su Bitter Sweet Symphony
Bitter Sweet Symphony
Y llegamos a la piedra de la discordia: Radiohead. Donde yo lea en un sitio musical conocido, son la banda mas grande de la historia. En gran parte de los blogs que leo no los alaban, solo dicen que tienen un par de temas buenos. Y en otros directamente lo Odian. Bueno yo pertenezco al ultimo, ODIO a Radiohead. No entiendo como la gente le puede gustar el conchudo de Tom Yorke, denso del orto, se creo algo impresionante y es un mogolico. Todo el "I'm Creep" o diciendo "Ok Computer es el mejor album de la historia". No saben el odio que te da, es como ver al gordo Palacios en Estudio Futbol pero en nivel musical. Es como un Riquelme de la musica, Nunca una puta sonrisa, dinamismo, siempre con la misma cara de Pelotudo. Sinceramente inaguantable.
Creep
Karma Police
Paranoid Android
Revisando a los grandes de otras epocas solo quedaron Deep Purple y los Stones
Sometimes I Feel Like Screaming
Anybody Seens My Baby?
Y Led Zeppelin vuelve en una especie de reunion en la colaboracion de Page y Plant
Most High
Los Personajes de la Epoca
Oasis
Blur
Suede
Pulp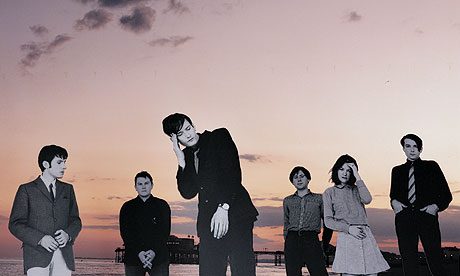 The Verve
Radiohead
The Rolling Stones
Deep Purple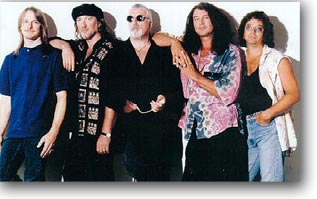 Page & Plant